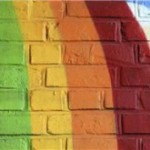 Lesbian, Gay,
Bisexual, Transgendered, Queer

For members of the LGBTQ community, the added challenges of not conforming to traditional societal norms and being a member of a sexual minority can complicate and make adjusting to a chronic medical condition or disability more difficult.
Do any of the following apply to you?
Are you sad or angry about diminishing capabilities, mobility, loss of independence or dependence on others?
Are you feeling overwhelmed by your diagnosis or condition and its impact on your loved ones?
Has your self-esteem been affected as a result of being a person with a disability?
Do you feel helpless or powerless to change symptoms or the progression of the disorder?
Are you struggling with your personal relationships as a result of your disability?
Do you feel a loss of privacy in needing regular attendant care?
Do you struggle with obtaining and retaining reliable attendant care?
Are you lost, isolated or alone, not sure where to turn for help?
Are you sad for the loss of hopes and dreams for the future?
Problems don't magically go away, even though we often wish they would.  By not dealing with them or simply putting them off, problems can become more challenging and difficult to resolve.
I am here to help
It's OK to ask for help.  In fact, it can be vitally important to get it.  But you may not know where to turn.
For more than 30 years I have worked with lesbian, gay, and bisexual individuals and couples who face these issues. I offer a sensitive, practical, and thorough approach to help you learn to:
Identify and defeat negative attitudes and behaviors
Establish strategies to manage stress
Quiet the inner critic
Establish your goals and priorities
Improve communication skills
Expose destructive dynamics
Increase fun and intimacy with your partner or spouse
I provide a secure environment in which we explore the problems affecting you and understand their impact on your life.
You will have my complete attention and expertise to help you move forward.
My clients come from all walks of life. I work with people of all ethnicities, races, sexual orientations, traditional and non-traditional family structures and life circumstances.
I conduct telemedicine / teletherapy psychotherapy and consultation sessions with my clients.  Telemedicine / teletherapy via videoconferencing or via telephone makes it possible to better meet the needs of clients who may have a difficult time coming to a physical office location or who simply have no professionals in their area with the particular expertise I offer.  Learn more about telemedicine / teletherapy psychotherapy & consultation.